Get License Consultancy Services
Get License Consultants is India's leading License Consultancy based in New Delhi. We have over 10 years experience and offer end to end ISP , VNO ,PM WANI , ACCESS , DOT OSP , IP One , FSSAI (Food License), BIS Certificate , ISI Mark , Tobacco Registrations, MSME , IEC Code, Company Registration Services,  Guidance and Support. Our expertise ensures a hassle free experience and also saves on time and effort. Furthermore, our services are really affordable. If you are looking for an experienced consultant to manage your license procurement process then connect with Get License Consultants.
Why Get License Consultants?
Our consultancy services are reliable, time bound and cost effective. Our services bring you a level of certainty that no other competitor can match. Our seasoned experts match all parameters, ensure compliance and get results efficiently. If you are looking for a professional and dependable License Consultancy then get in touch with us. We support our clients across India and  are available 24/7 to assist them.
Reliable Services ! Assured Results !
At Get License Consultants we take pride in our service delivery. We save time and effort, avoiding any issue which can be raised by the department due to incomplete submission or information, non-compliance, incomplete documents etc. We ensure that all parameters are fulfilled for successful approval of license. Let us know your requirements and our team of experts will guide, support and assist you to get your license.
Get License Consultancy Benefits !

We are dedicated, reliable and trust worthy. What we say is what we do. From the very start, we will take care of everything. From guiding you on the process, helping out with paper work, ensuring compliance, follow ups and final license, we do everything to help our clients get their license in shortest possible time frame. We fulfill commitments. Furthermore we are totally transparent with our prices. If you are looking for results, then look no further. Read our customer reviews.
Articles and Blogs by Experts

As License Registration processes and procedures change over time, we keep ourselves informed of the latest guidelines which we constantly share with our clients. Given below are some articles which provide latest and updated information on various topics which have been thoroughly researched by our  experts.
24/7 Customer Support
Have a query? Get License Consultants are here to help. Our team is committed to deliver excellent customer service. From the very first call till issuance of the license, we support our clients 24*7. Contact us for ISP/ VNO/ PM WANI / ACCESS/ DOT OSP/ IP One / FSSAI Food License, MSME, IEC Code, Company Registration Consultancy Services.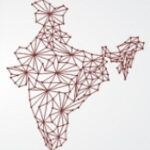 We offer end to end license registration services across India in all states. In North India we offer services in Delhi, NCR, Jaipur, Jodhpur, Udaipur, Agra, Chandigarh, Shimla ,Amritsar, Ludhiana, Jammu, Allahabad, Patna, Lucknow, Dehradun. In Central  India we offer services in Mumbai, Ahmedabad, Pune, Surat, Nagpur, Nashik, Indore, Kolkota, Aurangabad, Vadodara,  Kota, Alwar, Ajmer, Bikaner. In South we offer services in Chennai, Bangalore, Hyderabad, Kochi, Madurai, Coimbatore, Bhubaneshwar , Puducherry, Mysuru, Vishakhapatnam, Mangalore, Thiruchirapalli, Vijaywada, Warangal, Salem, Thrissur, Hubli, Belgaum, Vellore, Secunderabad, Rajahmundry, Tirunelveli. In North East India we offer services in Guwahati, Shillong, Imphal, Gangtok, Agartala, Kohima, Aizawl, Dibrugarh, Silchar and Tezpur
Give us a call and state your requirements. We will do our best to guide and support you. Call us : 8178861057, 9910260004
(Visited 9,888 times, 5 visits today)